Our Journey to God: Exploring the Power of Faith from Abraham to You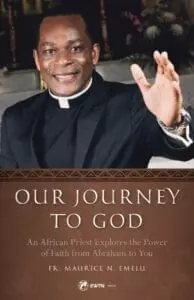 Drawing on his West African roots as well as his many years of pastoral ministry, Fr. Emelu combines the story-telling culture of Africa with a Western worldview to offer a unique perspective on the nature of faith and what it means to grow closer to the Lord.
Theological yet practical, these pages show you what the journey of faith looks like, and explains the essential elements to a life of faith which can transform not only lives, but society itself. You'll also learn:
The four main stages of every person's journey of faith
How you can grow from the elementary forms of divine realization to deeper awareness of God
How the journey of faith proceeds from the simple to the complex, and from the known to the unknown
How faith is essential for understanding truth and fully realizing the gift of reason
Why Abraham and the Blessed Mother are the best models for living out God's will
The various forms of doubt that can hurt – and even help – our relationship with the Lord
Ways in which faith can break the boundaries of fear and pride
How faith is a source of unity not division among peoples
Faith is not an individual's private dominion. It is the core of our identity as religious beings. Read this book, and you will not only deepen your own faith in God, you will develop a greater appreciation of the transforming power of faith.
A Book on Sharing God's Grace: Word For A Wounded World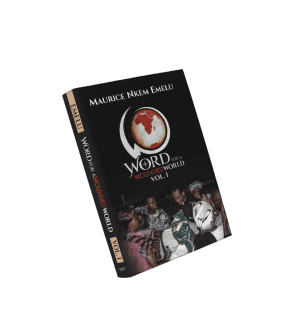 Word for a Wounded World
Do you carry any wounds? I don't mean were you recently shot! I mean do you have any wounds from the past or the present: emotional, spiritual, moral, or psychological? If so, this book is for you. It was written precisely to offer some answers for 'the wounded of today', and I can tell you, many are wounded. And the wounds need not just diagnosis; they need to be healed.
Scaling the Heights: If Anybody Can, You Can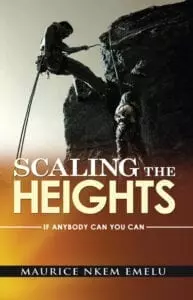 Scaling the Heights: If Anybody Can, You Can
This riveting book is a short treatise on perseverance and hope, focusing mainly on some events in the West African context. It begins with a moving story of Fr. Maurice's speech at a fifteen thousand youth event and dives into some nuggets of encouragement and motivation for the struggling.