Martha is a young girl who moved to the small town of Bethlehem. She quickly falls in love with the town's quaint charm. But something about Bethlehem makes her feel as though she has been there before.
One day, Martha decided to explore the nearby woods. She stumbles upon an old cabin deep in the forest. She picks her way inside and notices a man dressed all in red sitting by the fireplace. He looked up and smiled at her warmly before introducing himself as Santa Claus.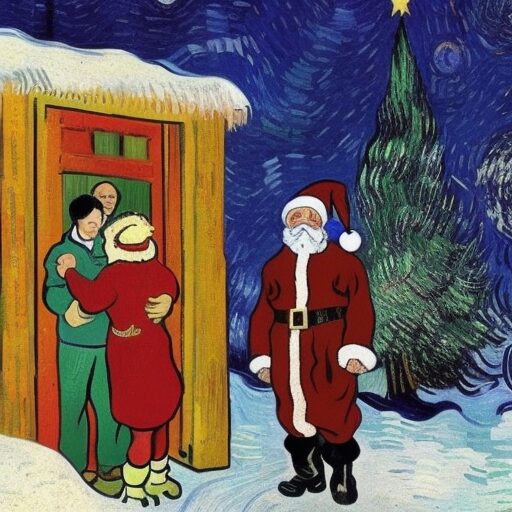 Santa doesn't look like the usual Santa Claus Martha has seen on Christmas movies, although he bears a lot of similarities with them. He has the same charm, joy, generosity dotted with a kind heart. The Santa has the same open arms and wit that makes her giggle.
Martha is in pleasant shock. Surprised! She wonders, "this isn't Christmas time. Am I dreaming? Aren't Santa Claus stories told only at Christmas?"
Martha is lost in thoughts. A gentle voice of the Santa brings her back to reality.
"Do you want to hear my secret?" the old Santa whispers as if directly into her ears.
"It is a secret so special that no one else knew it except those present on this very night a long time ago…the night when Jesus was born into this world. A delicate baby, who surprisingly holds the delicate world in harmony."
"Tell Me More"
Martha's face is lit. Excitement is an understatement. She savors every whisper with delight.
As a reflex action, she hears herself mumble, "tell me the story. More, please"
Santa goes on to explain that he has become a cultural metaphor for Christ's birth firsthand. So, he goes out across the lands spreading cheer, giving gifts and joy throughout humanity. 
Santa regrets that although his depiction in many illustrations is as he belongs to one tribe, he is beyond a particular tribe or race.  He is a sign of the infant's birth lovely gifts for Christmas.  
He says that although people still celebrate Jesus' birth each year during Christmas time, often they lose sight of what truly happened all those years ago. It is something so profound yet so simple. It is more beautiful than any gift you can imagine.
It's LOVE conquering fear through peace among humankind! It is LOVE, which unites people from every tribe, people, and nation, and across all walks of life. It is LOVE that came from heaven.
"Wow", Martha quipped, after hearing such incredible story. She is overwhelmed with emotion yet strangely comforted. Joy and inner peace fill her heart.
After bidding farewell to Santa and thanking him for sharing his secrets with her, Martha left knowing that from now forward nothing would be quite like it before. She looks back on every past Christmas celebration and remembers why the world celebrates.
Martha returns home reflecting; how much greater our lives will be when we choose LOVE over fear!
For a previous Christmas story, see A Christmas Story, Miracles Still Happen