A Christmas story about an orphan who the infant Jesus blessed with a gift of a lovely adopted family. He lives happily ever.
Jim is a lonely boy. He has a rough life. His father died young, and his mother was consumed with depression. So, she turned to alcohol as an escape, which eventually led to her painful death when she was in her thirties. As such, Jim felt isolated and alone in the world without anyone to love him or care for him.
One Christmas day, however, something is about to change for Jim. He stumbles into a nearby church. He sees a couple praying desperately. This couple can't have a baby of their own due to medical reasons. They were pouring their hearts to the Infant Jesus in prayer.
They see Jim standing at the entrance of the church. Something within them felt connected to Jim. It seems like fate brought them together—here was someone that needed love just as much as they did!
Jim couldn't help but feel drawn towards them as well. He stepped closer until he could hear what they were saying: "Please God bring us joy this Christmas by giving us a child." He knew then why they were crying—they wanted children but couldn't have any because of certain circumstances beyond their control.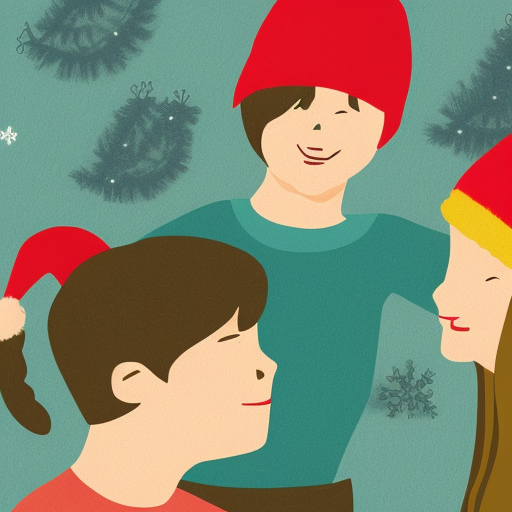 Becoming a Family
Jim suddenly realized why he'd been drawn to this church on this special day. God brought the two parties together so each could become what the other lacked—a family. They will be filled with love and understanding that only comes from having those you cherish close by your side every day.
The tears from both parties pooled on the Infant Jesus' crib beneath the Christmas tree. Each offered gifts in thanksgiving for this unexpected blessing in their lives. Neither party knew precisely why God chose to bring them together. What mattered the most is that they now had a family member that could fill each other's voids and gaps in life experiences; finally giving them all closure on some level.
Jim found his home at last with these new parents. They gave him nothing but unconditional love, despite not being biologically related by blood or genes. Theirs became an unbreakable bond between three people united under faith and trust.
From that day onwards every time Christmas comes back around, it is celebrated differently from other days. It is filled with hope knowing that great miracles can still happen when you believe hard enough!