I love Matthew, the apostle because he was a sinner. I love him because he was open to grace. It is also because in him, and in his call to be a disciple of Jesus Christ, the real message of salvation is made manifest.
Matthew didn't seek the Lord Jesus out. Jesus sought him. The Lord offered the publican an opportunity of grace and relationship while at his workplace, in the tax office, the customs duty post.
Matthew, the young man from Galilee, didn't hesitate to leave behind the easy money of a tax collection post, sort of a money minting business, and follow the itinerant preacher of Nazareth. I love him because of his simple devotion and trust in the invitation of God. I love him because he saw salvation as more important than economic gains. Public rejection of his identity wouldn't stop him either.
As a Jew, it must have been a difficult life to be a tax collector. The public had labeled him a public sinner. He was classified with the gentiles among those damned for life. Maybe this opened him for a prompt response to divine invitation.
Notice that those who are aware of their weaknesses are more prone to divine invitation. They are the ones who celebrate it and make a feast of their conversion.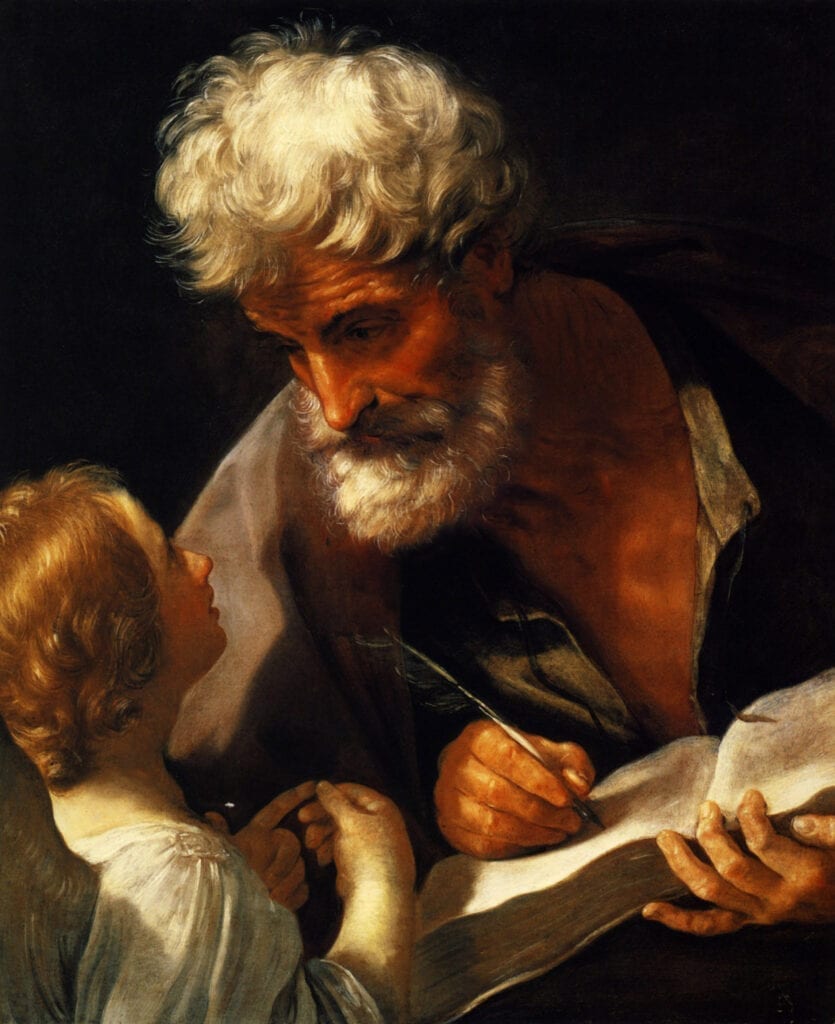 The Sinner, Matthew, Hosts the Holy
We read that Matthew hosted Jesus and numerous other public sinners in his house. The holier-than-though guests criticized this gesture too. It was considered inappropriate and sinful to share a table with sinners, at least public sinners. Divine visitation was rejected because it seemed to seek and find the sinner. What an irony.
In this instance, the Lord is showing us something more profound. Sinners are his best friends. He came for sinners. By being at the table with him, there is healing and renewal.
Hear the Lord's response to his critics: "Those who are well do not need a physician, but the sick do. Go and learn the meaning of the words, I desire mercy, not sacrifice. I did not come to call the righteous but sinners" (Mt 9:12-13).
It's interesting that of all the apostles, it was Matthew who took it as a duty to write a Gospel, proving to his fellow Jewish brothers and sisters that Jesus is the Messiah. The Gospel of Matthew was written to the Jews. The sinner has become the preacher of grace himself. To God, be the glory. Amen.
I pray that through Saint Matthew's life and calling, we (sinners) may discover the true joy of responding to the call of Grace. Amen.
Saint Matthew the Evangelist, pray for us. Amen
God love you. God bless you.
Fr. Maurice Emelu
[Reflection for the Feast of Saint Mathew, Apostle and Evangelist]
For another good reflection on another sinner